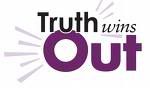 DFNY Speaks Truth to Power

Because it is so important that our elected officials and public servants base public policy decisions on correct information, and input reflecting the values and needs of New York residents and constituents, the Dog Federation of New York is pleased to share a series of "talking point" flyers for concerned dog owners and pet lovers.
We invite you to take these flyers with you when you visit your representatives. Watch this spot for additional flyers on other subjects of concern to caring New York dog owners.
Keep in touch! Join the DFNY elist for further information on these and other issues!